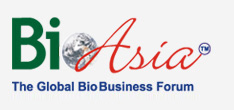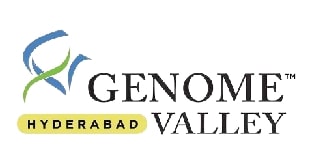 BioAsia 2011
Event Report
BioAsia 2011: the Global Biobusiness Forum, the eight edition of the annual biotechnology conference was held from February 21-24, 2011. On behalf of the Government of Andhra Pradesh, this event was jointly organized by Federation of Asian Biotech Association [FABA], Pharmaceutical Export Promotion Council [PHARMEXCIL], and University of Hyderabad.

BioAsia 2011 concluded successfully with a larger participation of key players in Biotech/biopharma/Medical/BioAgri sectors across the Globe. BioAsia 2011 attracted 2500 delegates & visitors from 38 countries, including overseas participation of 121 with sizeable delegations from China (11), France (9), Germany (9), Iran (26), Malaysia (14), USA (10), Ukraine (4), Belarus (4), etc.





For the first time, as a part of BioAsia 2011, a full day Pre-Conference BioParks visit was organized in two groups: 1) to Genome Valley industries, innovation and laboratory research centres, and 2) ICRISAT and other institutions. 120 delegates including two Hon'ble Ministers of Selangor State, Malaysia participated in these Biopark visits on February 21, 2011.

BioAsia 2011 was inaugurated by the Chief Guest, Dr. (Smt.) J. Geeta Reddy, Hon'ble Minister for Major Industries, Sugar, Commerce, and Export Promotion, Government of Andhra Pradesh, on 22nd February 2011 in the presence of:

Dr. Halima Ali, Hon'ble Minister for Higher Education and Research, Selangor Government, Malaysia
Dr. Yaacob Sapari, Hon'ble Minister for Agriculture, Selangor Government, Malaysia
Dr. Abbas S. Lotfi, Director General, National Institute of Genetic Engineering and Biotechnology (NIGEB), Iran
Dr. Anji Reddy, Chairman, Dr. Reddy's Laboratories, Hyderabad
Mr. Qin Hongming, First Secretary, Chinese Embassy, New Delhi
Dr. Roger Williams, CEO, United States Pharmacopeia, USA

BioAsia 2011 Genome Valley Excellence Award was presented to Dr. Anji Reddy, Chairman, Dr. Reddy's Laboratories, for his excellent contribution to the life sciences industry; and additionally, for the first time since inception, this Award was given to an institution, Beijing Institute of Genomics, Chinese Academy of Sciences, for its exemplary work and contributions in the field of genomics.

The event alsoincluded unveiling the plaques to mark the launch of several important projects and announced new projects, including Lonza Knowledge Centre (Switzerland), Lepakshi Knowledge Hub, Sri Bio Integrated Discovery Centre, and Tran-Scell Biologics, a unit of Pacific Hospital for stem cell banking and research in Hyderabad. Renaissance and Biogenesis Project on Cancer Hospital and Research Centre was also announced. These projects were estimated to bring an investment of INR 2500 crores in Hyderabad.