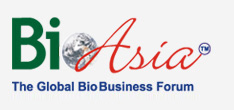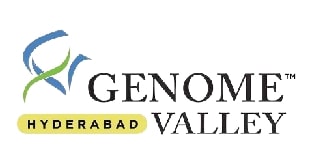 Genome Valley
Genome Valley, spread over 600 sq. kms. in the vicinity of Hyderabad (the Cyber City of India) is India's first world-class biotech cluster for biotech research, training, collaboration and manufacturing activities. With an established presence of several global and Indian biotechnology companies, globally renowned research institutions, and best-in-class supporting specialized infrastructure, today Genome Valley is the largest and most vibrant biotech cluster in the country. The presence of CCMB, ICRISAT, IICT, NIN, CDNAFP, GVK Lifesciences, etc. will provide strength and sustenance for the biotech cluster. The Shameerpet cluster of the Genome Valley is India's first systematically developed biotech cluster, boasting of
world-class infrastructure facilities in the form of Industrial / Knowledge Parks, Special Economic Zones (SEZs), Multi-tenanted wet laboratories and Incubation facilities. The cluster synergizes a healthy mix of companies in the realm of agri biotech, CRM, biopharma, vaccine manufacturing, regulatory and testing and other related areas.


Genome Valley Comprises of:

www.iciciknowledgepark.com

Committed to facilitating business driven research & development
Spread across 200 acres and has over 30 R&D units functioning.
Prominent Companies: GVK Bio, Aptuit Laurus, Nectar Therapeutics,
Dupont India Pvt Ltd, etc.



www.labspace.com

Total area of 300 acres featuring an innovation corridor at an area of 140,000 sft
Prominent Companies: Vimta Labs, Biological E, Uni-Sankyo Ltd,
ITC Ltd, Genotex Intl (India), etc


www.apiic.in

Launched for expanding the potential of bulk drugs and pharmaceutical industry in the state
Spread over 600 acres and features 2 biotech SEZs


www.labspace.com

World class integrated science park
300,000 Sft of best in class turnkey laboratory & office space
India's most advanced R&D infrastructure and laboratory buildings


www.labspace.com

A PPP initiative between Alexandria and Department of Biotechnology (Govt. of India), Council of Scientific & Industrial Research (Govt. of India) & APIIC (Govt. of AP)
State of the art cGMP pilot plant facility; cell culture (30L), microbial (20L, 200L), etc.