Dr. Salomon Azoulay
Senior Vice President Medical & Development
Emerging Markets & Established Products,
Pfizer Inc.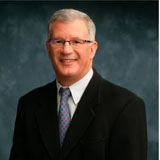 Dr. Sam Azoulay is Senior Vice President, Medical & Development Emerging Markets & Established Products Business Units. Dr. Azoulay has led the Medical & Development of Emerging Markets Business Unit since November 2008. Most recently, in September 2011, Dr. Azoulay's responsibilities expanded to include oversight of Clinical Development & Medical Affairs for the Established Products Business Unit.
Dr. Azoulay joined Pfizer as a result of the company's acquisition of Parke Davis, Warner Lambert in 2000, where he had served as Development Site Head in Eastleigh, UK and Head of Cardiovascular for International. Following the merger with Pfizer, Dr. Azoulay moved to the US Pfizer Global Research & Development (PGRD) headquarters in New London, CT, as Vice President, Global Project Management, in charge of the cardiovascular and infectious disease portfolio. In 2003, he lead the varenicline (Champix) smoking cessation program up to its filing in the US and EU. In early 2006, Dr. Azoulay moved to Tokyo, PGRD to lead the Development organization where he supervised 400 colleagues and was accountable for a number of approvals and submissions of major products. In April 2008, Dr. Azoulay was appointed Development Lead for the CardioVascular Metabolic and Endocrine Disease (CVMED) Research Unit.
Before joining Parke Davis, Sam served as Cardiovascular Head, and previously as Medical Manager, for Houde Labs, Hoechst Roussel, in Paris, France. Later, he served as head of the cardiovascular division and head of the Development Operations group of Pierre Fabre Labs in Paris, where he played an integral role in the development of the European organization. He also briefly worked as Senior Medical Director in Basel, Switzerland, for Roche.
Upon completion of his internship, Sam received his medical degree with a specialization in cardiology from Paris University. He also holds a DESS (MBA) from La Sorbonne, Paris.
To Connect and Network with Dr. Salomon Azoulay Click Here