Organizers
Federation of Biotech Association (FABA):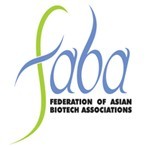 The Federation of Asian Biotech Associations [FABA], is a non-profit registered society engaged in various activities related to promoting Biotechnology in Asian countries. FABA, with its humble beginning in 2004, has achieved a significant landmark in creating a common platform for interaction among member countries and discuss the issues of common interest for improving the biotech space including Technology Transfer, resource sharing, business collaborations, Industry-Academia linkage, cross border trade and investments, etc. among its member countries.
Headquartered at Hyderabad, FABA has a strong network base in 20 Asian countries including China, India, Bangladesh, Malaysia, Philippines, Russia, Kazakhstan, Pakistan, Israel, Iran, Indonesia, Nepal, Japan, South Korea, Singapore, Thailand, Sri Lanka and UAE. Besides, FABA has entered into working understandings with Non-Asian organizations like European Federation of Biotechnology, Biocat (Spain), Maryland India Business Round Table (USA), Bio Industry Park (Italy) and Association of German Biotech companies (Germany), etc.
for more information visit - www.biofaba.org
Pharmaceuticals Export Promotion Council (Pharmexcil):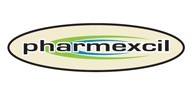 (Set up by Ministry of Commerce & Industry, Govt. of India)
Pharmaceutical Export Promotion Council (Pharmexcil) was set up by the Ministry of Commerce and Industry, Government of India in 2004 at Hyderabad for promotion of pharmaceutical exports from India. Various pharmaceutical products, namely, bulk drugs and its intermediates, formulations, biotech and biological products, herbal products, ayurvedic, unani and homeopathic medicines, diagnostics, surgical, neutraceuticals, collaborative research, contract manufacturing, clinical trials and consultancy, etc. are covered under its purview. Pharmexcil takes up several external trade promotion activities by organizing trade delegations outside India, arranging buyer-seller meetings, international seminars, interactive meetings on exports related issues, make suggestions to Govt. of India on policy issues relating to pharma exports, make representations to Govt. of India and other agencies in India and abroad to get amicable solutions for the common problems of the industry, etc
for more information visit - www.pharmexcil.org
Government of Andhra Pradesh:

BioAsia 2012 is proud to connect itself with the Government of Andhra Pradesh. The Government of Andhra Pradesh has taken the lead to organize BioAsia every year in association with Federation of Asian Biotech Associations (FABA), All India Biotech Association and University of Hyderabad.
for more information visit - www.ap.gov.in