Mr. Mike Ward
Chief Content Officer,
Scrip Intelligence,UK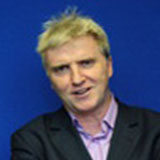 Mike Ward is editor-in-chief at the Scrip Group focusing on the business challenges facing all stakeholders in the pharma, biotech and medtech industries. He has been covering the life sciences industry for more than 30 years. He has extensive experience in investment banking, consultancy as well as writing about the industry for other leading publications such as Nature, the Economist and BioCentury as well as national newspapers including the Financial Times and International Herald Tribune.
Between 1992 and 2002, Mike was a co-author of many of the European biotech industry reports published by the accountancy houses. In 2010 he was named European Mediscience Commentator of the Year.
To Connect and Network with Mr. Mike Ward Click Here